All-New Mazda3 Now Available with All-Wheel Drive
June 28 2019, Bay Mazda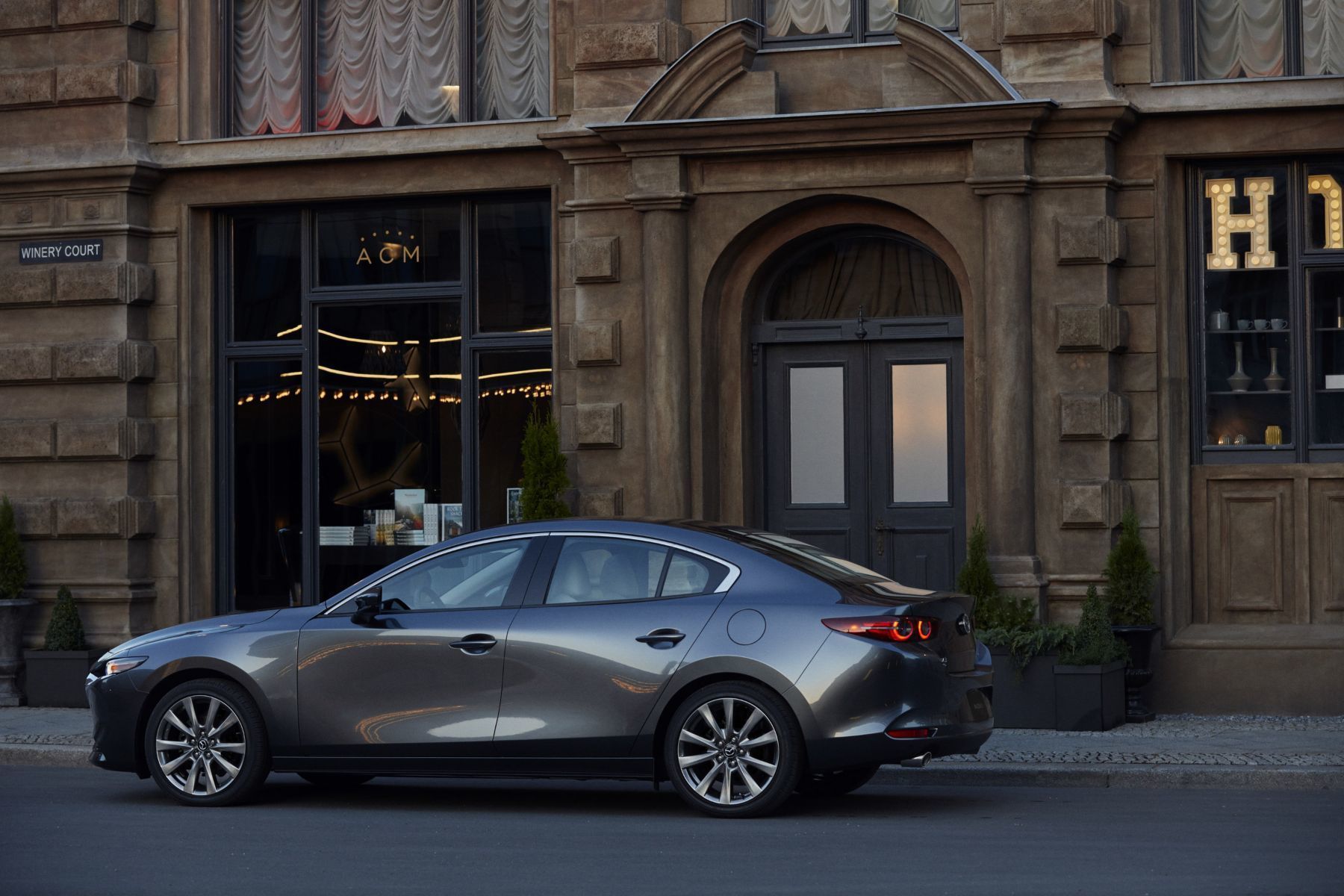 The brand-new 2019 Mazda3 was one of the most anticipated new cars of the year after being unveiled at the Los Angeles Auto Show in November. Packing a host of improvements that go beyond a completely redesigned exterior, the new 2019 Mazda3 boasts features that Canadian buyers will want from their compact sedan or hatchback.
The new Mazda3 also packs some unexpected features, including an optional i-ACTIV all-wheel-drive system. i-ACTIV is an on-demand all-wheel-drive system that constantly monitors the road as well as driver inputs. In doing so, i-ACTIV is able to distribute torque optimally to preserve a constant balance and stability. This ensures optimal handling in any situation.
In other words, i-ACTIV lets the driver do what they want in a way that ensures top performance. Being intrusive is simply not in its DNA. The 2019 Mazda3 with i-ACTIV is available at just $26,000, while the base Mazda3 starts at less than $20,000. Features such as a heated steering wheel and dual-zone climate are available in some of the most affordable Mazda3 versions, which means more value for the owner.
The 2019 Mazda3 is one of the few new compact vehicles to offer all-wheel drive. This is already a huge reason to consider it if you're looking for a new vehicle in this segment, but there's also the added benefit of an impressive fuel economy thanks to the Mazda3's SKYACTIV engine lineup.
Both a SKYACTIV 2.0-litre four-cylinder and a 2.5-litre are available in the new 2019 Mazda3. Fuel economy ratings for both are well below the average and even dominate the segment in certain instances. The more powerful 2.5-litre four-cylinder has over 186 horsepower and 186 pound-feet of torque, making it one of the most powerful and fuel-efficient engines you can buy in this price range. It has an average fuel consumption rating of fewer than 8.0 litres per 100 kilometres.
To learn more about the 2019 Mazda3, contact us today at Bay Mazda!