What is Mazda Skyactiv Technology?
 When I think of the Earth, I also think of the sky. In March of 2007 Mazda announced the "Sustainable Zoom Zoom" plan. Mazda is committed to "make cars that always excite, look inviting to drive, are fun to drive, and make you want to drive them again."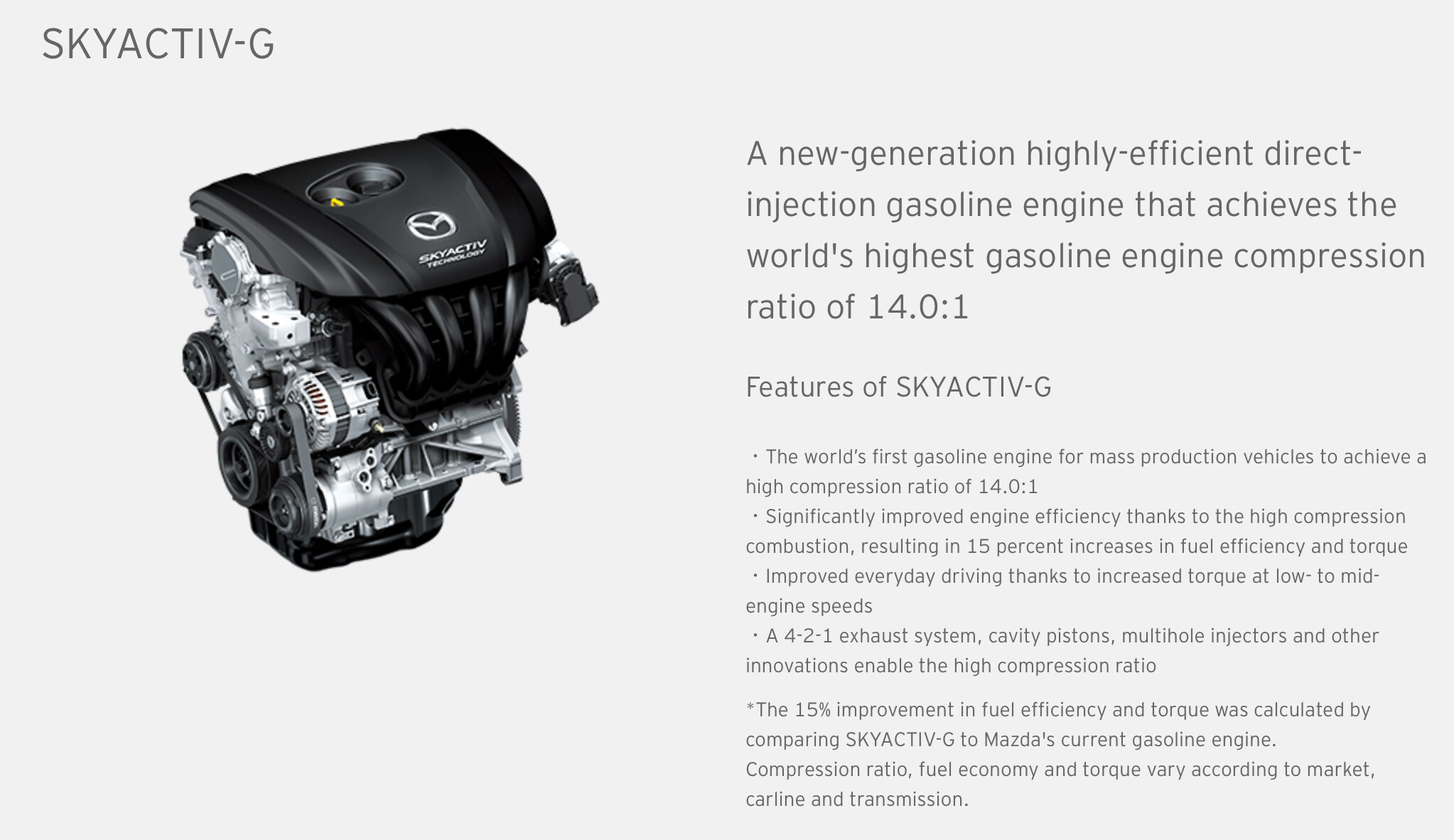 Another goal for Mazda is to have an exciting, sustainable future for cars, people and the Earth." One part of this achievable goal is also to make a 30 percent improvement on the 2008 average fuel economy of Mazda vehicles sold worldwide. WOW! Skyactiv Technology was an important part of this.

To get Mazda started on the right path to achieving this lofty goal, Mazda developed a combination of improvements to the engine, transmission, body, and chassis. The Skyactiv-G uses a higher than average 14.0:1 combustion ratio that helps to produce 15% more fuel efficiency and greater torque. Also incorporated into the Skyactiv-G is a unique 4-2-1 exhaust manifold and shorter combustion duration. Skyactiv-Drive transmission uses a torque converter with a lock-up clutch, which locks the torque converter's turbine to the impeller to improve fuel economy and direct drive feel. The Skyativ-Body is 8% lighter and 30% more rigid reached by using high-tensile light-weight steel. In case of the Mazda 6, the Skyactiv-Chassis is 14% lighter. Newly developed suspension systems and electric power steering are key to helping Mazda reach the global 30 percent improvement in fuel efficiency. 
In future we will receive the Mazda 6 with a diesel engine called the Skyactiv-D which gets 20% better fuel efficiency